Product Sales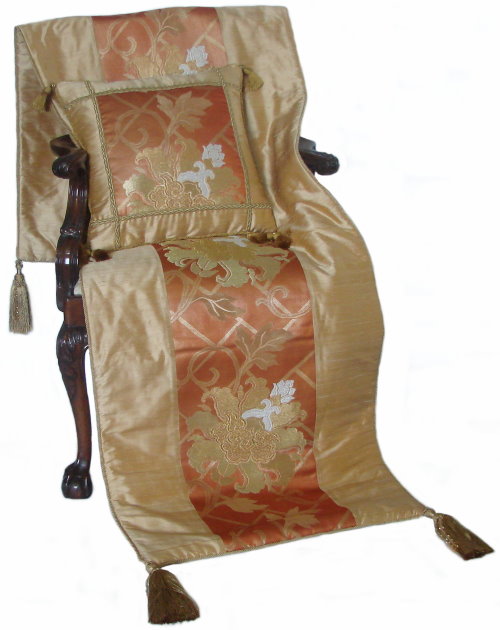 Our products are primarily sold to the public through designers and decorators. If you see one of our products on our web site that you like, please contact us by phone or e-mail and we will be glad to provide information about price, color, dimensions, availability, etc. For sales through the Web, we only accept payment through PayPal.
Custom orders
Each of our products is one-of-a-kind. However, we are glad to work with you to select materials and trims from our extensive supply to create a throw or pillow that meets your specific needs.
Product presentations
We also make product presentations at the offices of designers and decorators and at the homes of retail clients in the Dallas/Fort Worth area. Please call or e-mail us today to make an appointment.