Table Decor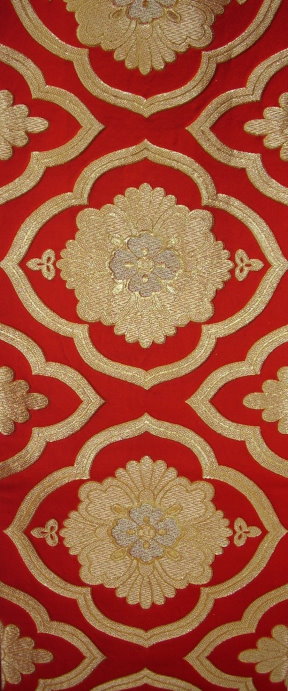 One of the most beautiful and versatile silk art forms for decorating is the Japanese obi, the traditional belt wrapped around the waist to close a kimono. Our obi are usually one of a kind and available in a wide variety of colors and design motifs that can blend beautifully with any type of home decor. They are almost always silk or silk blends because a well-dressed Japanese woman wouldn't have anything else!
Obi are generally 140" to 175" in length and 11" to 13" in width. They come in colors ranging from earth tones to pastels to the most fabulous, vivid colors. They can be used by themselves on your table or to accent your china place settings when decorating for a dinner.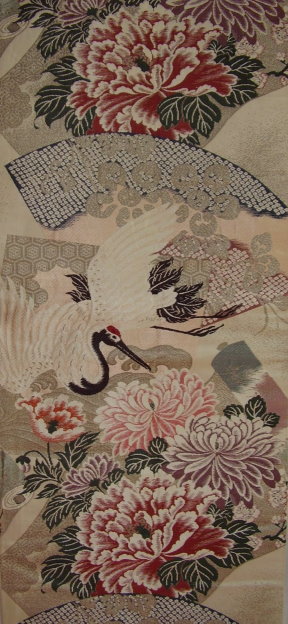 There are many styles of obi. We have Maru obi and Fukuro obi available. Maru obi have designs on both sides. Generally, it is a single piece of material that is folded in half and stitched down one side. Fukuro obi have designs generally on one side. The under side is generally a piece of silk in a single color that coordinates with the colors in the design. Click here to see examples of our Maru obi. Click here to see examples of our Fukuro obi
There is an art to folding an obi to display its colors and design to best advantage. Click here for some examples of how to fold an obi to fit your table.
We also have a number of table runners made from selected obi. Click here to see our table runners.