Wall Decor
Wedding kimono used as a wall hanging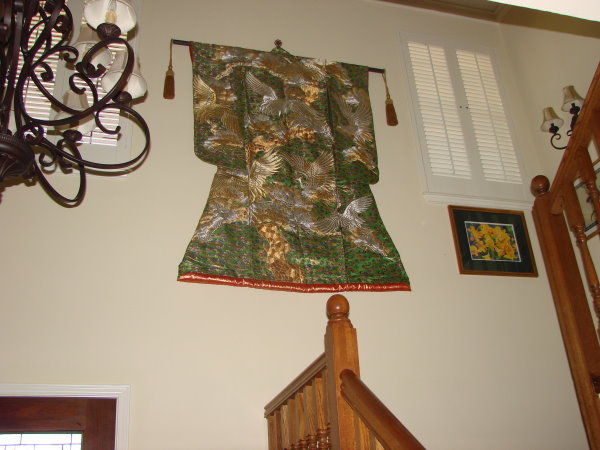 Asian textiles can be used in many ways to decorate the walls of your home or office. They are a stunning way to:
provide a color focal point for a room;
soften post modern and industrial style decor;
provide color and interest for soaring walls and open space;
unite disparate styles of decor in adjoining areas.
We have the following wall decorations available:
Click on one of the bullets above to see examples of each type of wall decoration.