Framed Art
The art of silk fabrics often results in beautiful, elegant and interesting patterns which are worthy of note as individual pieces. These are often fragments of larger pieces or have a central design motif which is a picture in itself. Below are a few of the fabric pieces we have creatively matted and framed for your selection.
We have many more pieces which are unframed and available for purchase. We can mat and frame them or sell them "as is" for your custom framing. To see some of the pieces that are available, click on "Prodict info" in the navigation bar above, and then click on "Fabric" in the drop-down menu. Some of our available pieces can be viewed by clicking on "Fukusa" and "Obi+Kimono".
• To display an enlarged image,click on a thumbnail image.
• To print a copy of a piece of framed art:
1. Display an enlarged image of the piece of framed art;
2. Use your browser's print facility to print the enlarged image.


FA001
FA002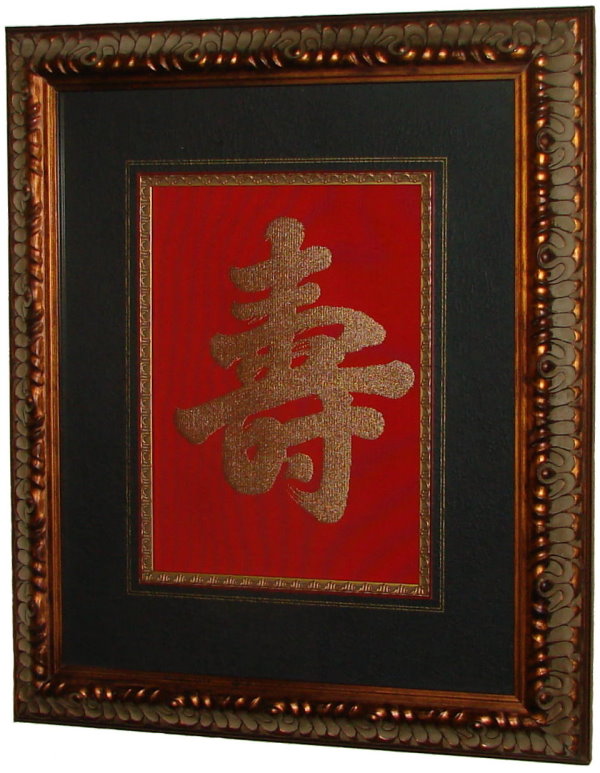 FA003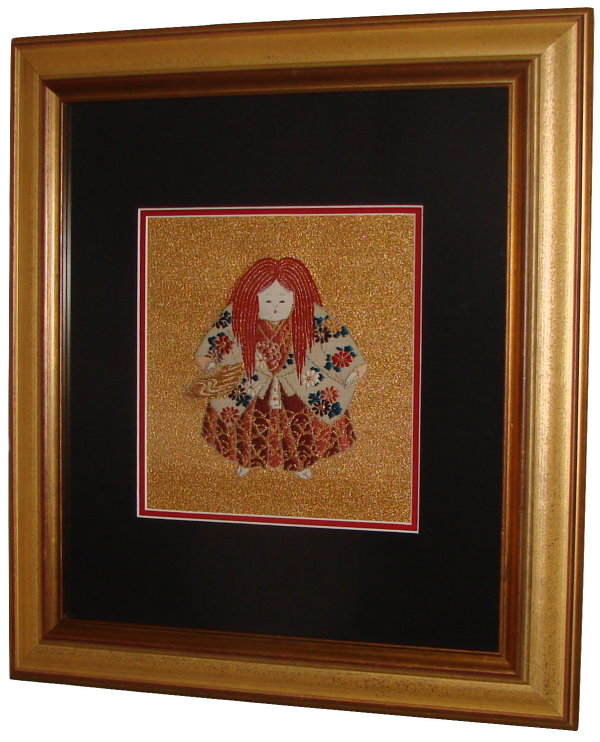 FA004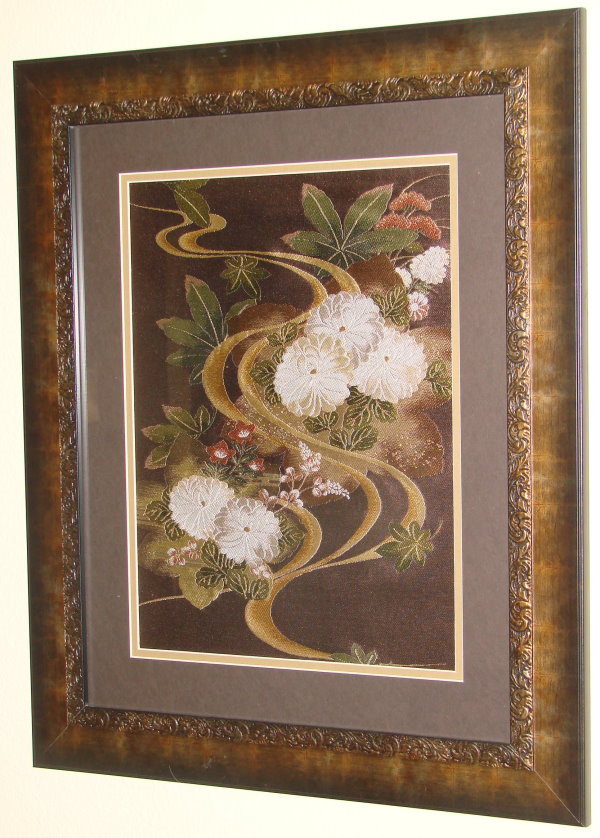 FA005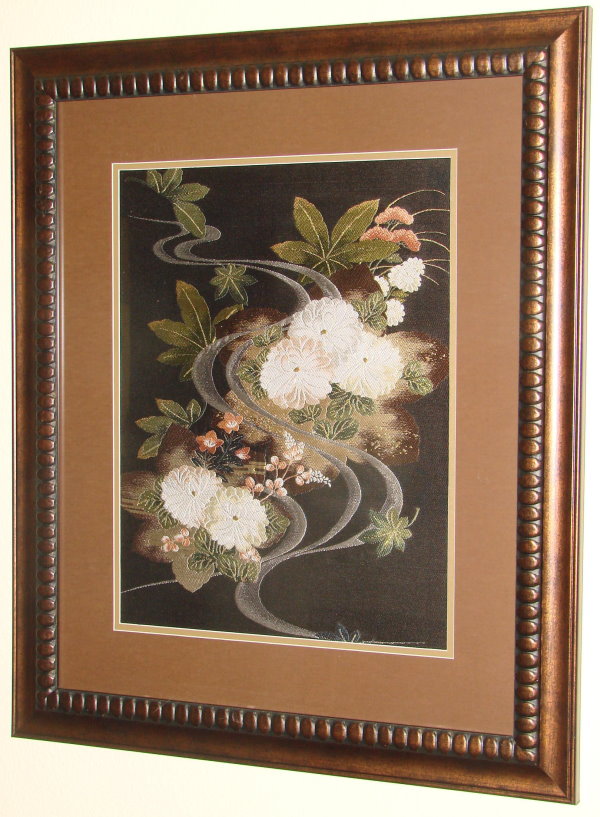 FA006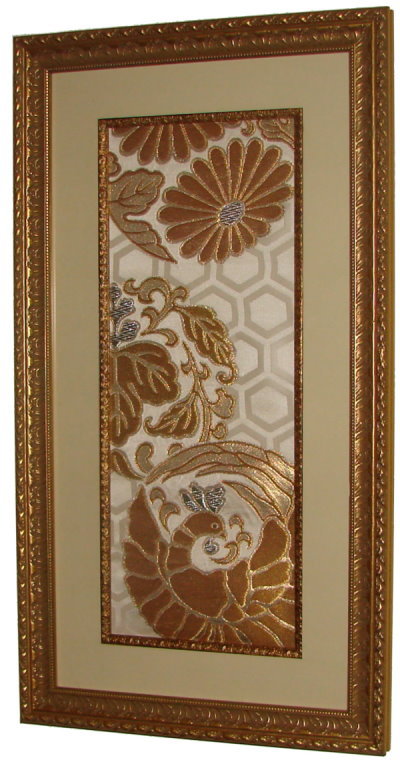 FA007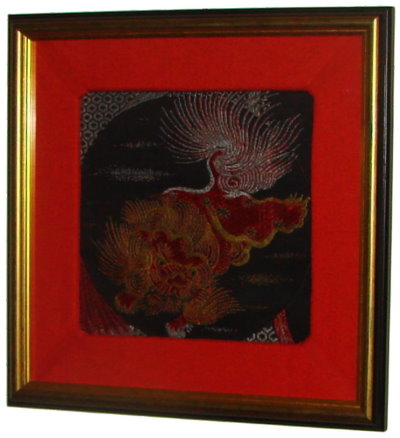 FA008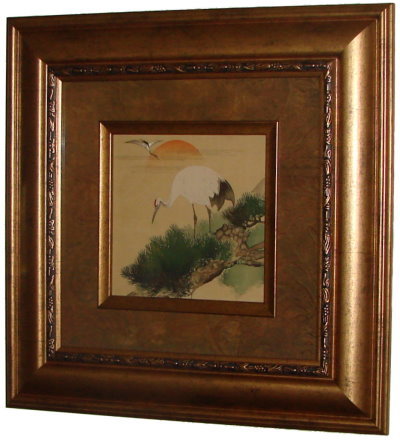 FA009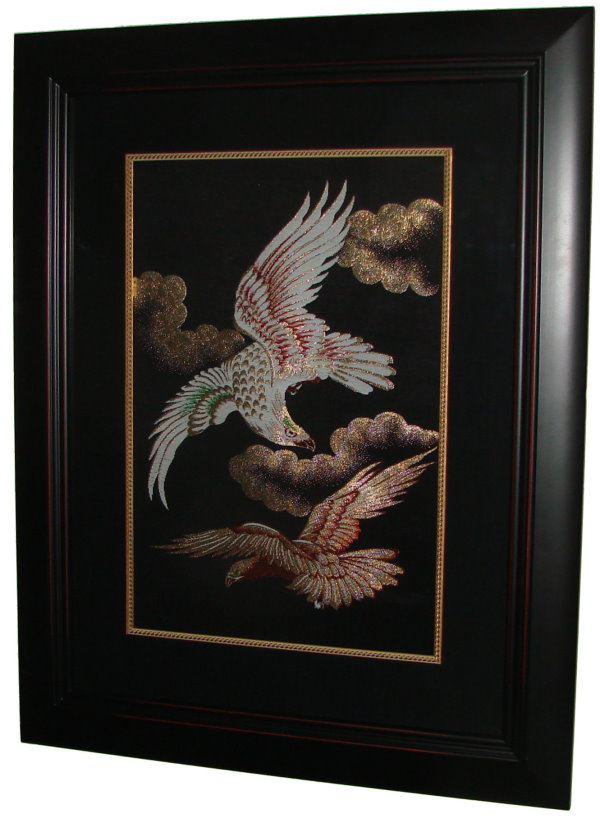 FA010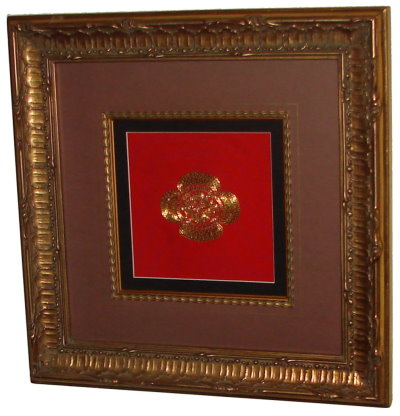 FA011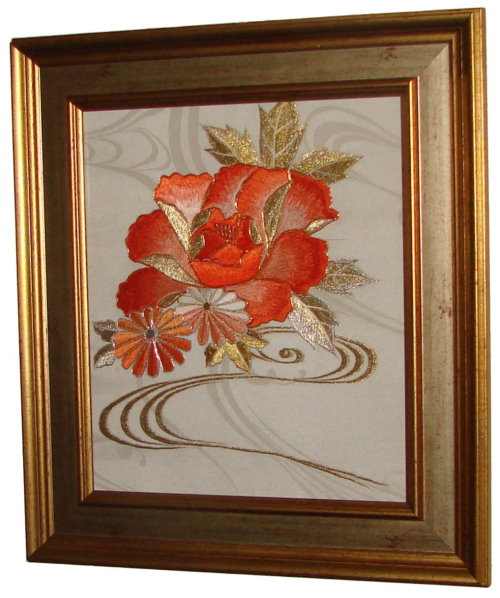 FA012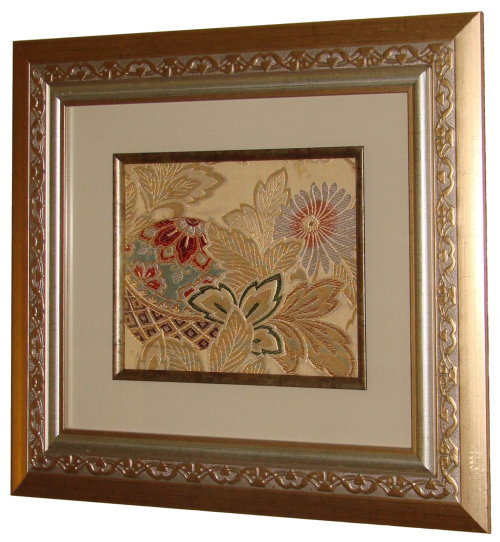 FA013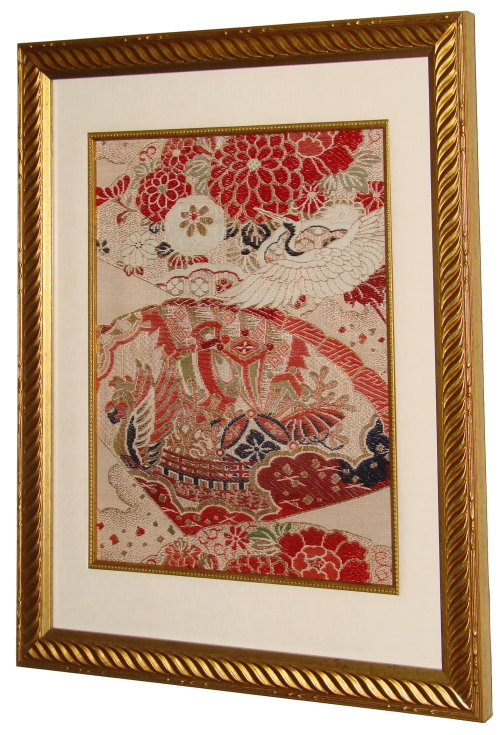 FA014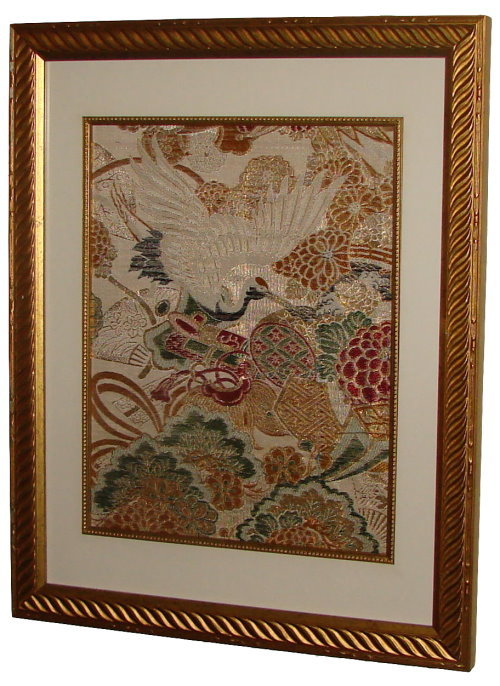 FA015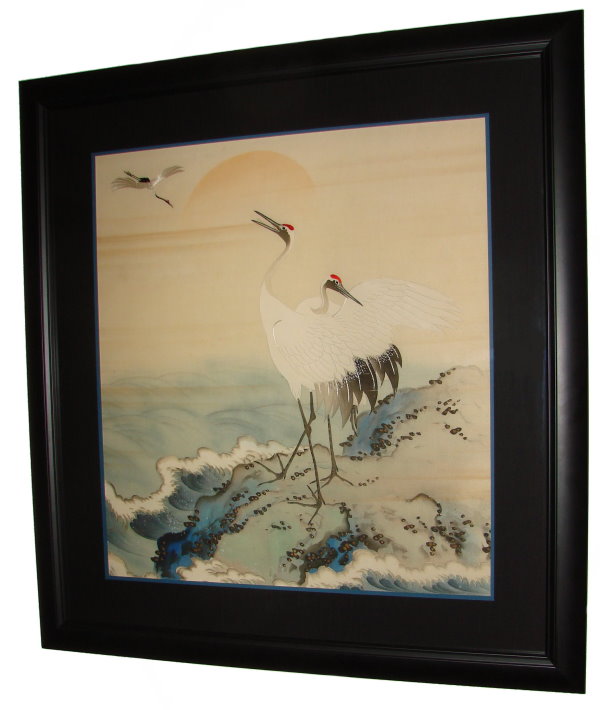 FA016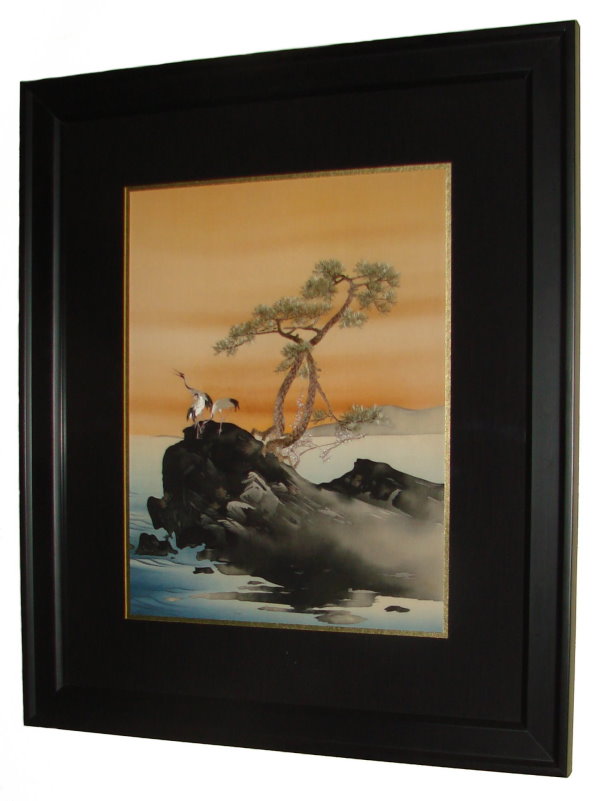 FA017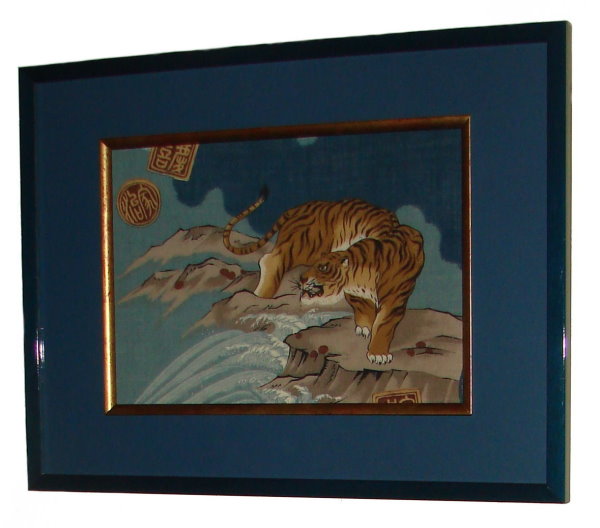 FA018